Understandably Las Vegas homebuyers fled the housing market once the Federal Reserve started tinkering with interest rates in June, 2022 in an effort to thwart inflation. As of this post the Fed has raised rates four times since June. Mortgage rates have tripled since January in comparison to current interest rates. So how does one decide whether or not to take a "wait and see" approach vs "should I act now", all while contemplating am I being reactive or proactive? Many roles play a part in one's decision when to buy. On a rudimentary level everyone needs housing. What housing looks like from one person to the next begins with simple economics, what can one afford? If you desired to buy a house before June, 2022 and you still need a house today, then is now the time to take action? Opportunities do exist for buyers who want to purchase property in Las Vegas. Here are a few reasons to consider buying a home sooner as opposed to later in Las Vegas: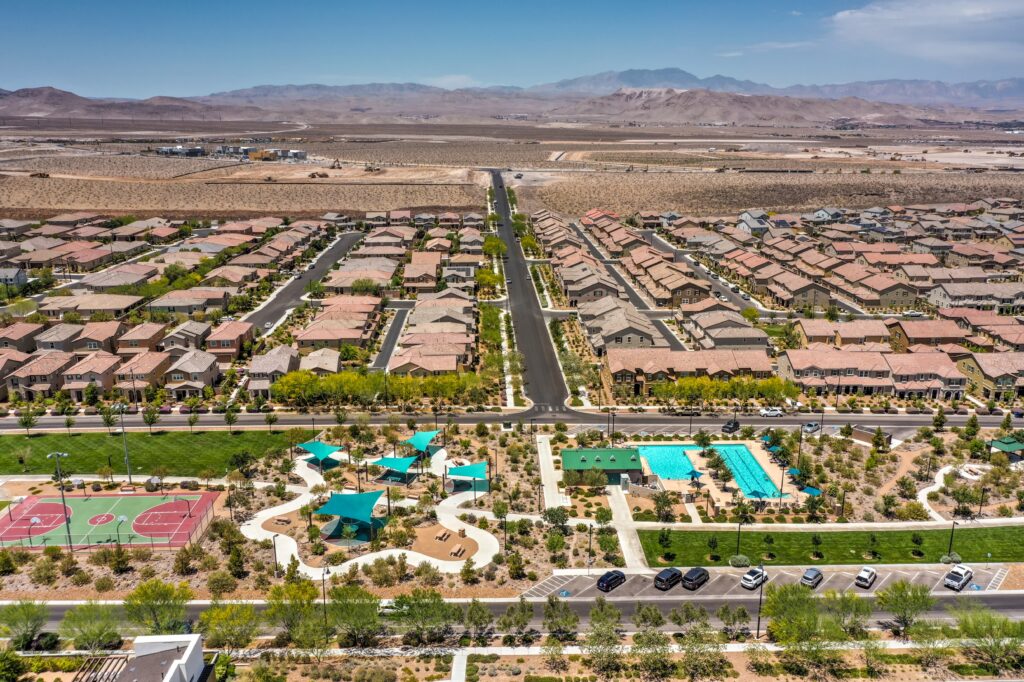 Sellers are now willing to offer closing costs and interest rate buydown assistance
One of my essential duties as an experienced Nevada real estate professional is to look beyond a properties location, amenities and price. I conduct an assessment to see where I can help my clients be the most strategic when structuring a deal in an effort to maximize their money when purchasing a home. Different real estate markets mandate applying different strategies! For example, in recent years many of many of my clients were emptying their wallets, liquidating retirement funds, and getting gift funds from family members in order to bid above a seller's asking price just to compete with multiple offers. Presently in this market, I recommend that buyers use some of the seller's equity in the form of a seller contribution toward. Buyers can apply the seller's contribution toward closing costs or an interest rate buydown. A seller's contribution is categorized as an Interested Party Contribution "IPC" by Fannie Mae & Freddie Mac for Conventional Loans, Federal Housing Administration "FHA" Loans (see page 65 in this link), and Department of Veterans Administration "VA" Loans.
Fewer homebuyers means less competition
According to market reports published by Fidelity National Title the average days on market for a home active in the Las Vegas Realtors "LVR" Multiple Listing Service "MLS" to under contract in September, 2022 was 87 days. Inventory for residential real estate in Las Vegas has increased significantly! Buyers today clearly understand one elementary rule of real estate; the longer a home sits on the market means one of two things; a) the home is overpriced or b) the home may have issues. In 2021 there was roughly less than three weeks supply. Today the market has shifted with nearly four months supply single family homes in the residential sector. More homes listed for sale affords active buyers to be more selective in their home search.
Home prices have improved in favor of buyers
Lastly, another market indicator that currently favors buyers is reviewing price decreases for active homes listed for sale in LVR's MLS database which was 63% in September, 2022 according to Fidelity National Title. While sellers have been slow to recognize that the housing market has shifted both locally and nationwide, now is the time to stay focused on your goals of becoming a homeowner. The average sold price for Las Vegas' homes has decreased since last year, down from nearly $500,000 to $450,000. The end of the year has always been my secret weapon to help potential home buyers find the best deal because many buyers lose focus and go into "holiday mode". This year many buyers side-lined themselves during the summer and are waiting for interest rates to come down. However once interest rates come down, more buyers will resurface and as more buyers re-enter the housing market, the supply and demand chain will shift back in the seller's favor and sellers will no longer be willing to offer closing costs assistance to buyers. If you are able to purchase a home now, do it! You can always refinance later when mortgage rates come down. Contact Teresa for a homeownership consultation